ELEPHANT-RULES – LARGE INDEX PLAYING CARDS – DARK BACKSIDE
Values determine our lives.
Gain insight into your fundamental values
Would you like to learn how to integrate values in an enriching way into your life or your business in order to discover your true extraordinary abilities?
Playfully discover within a few minutes which elementary guiding principles are really meaningful for you in life, at work and in relationships.
Deepen your self-understanding and understanding of the people around you, and develop a profound awareness of your own values and the values of others.
Gain insight into your true values
Playfully discover in just a few minutes which fundamental

 
1 x International deck of cards with large index with 52 card values + 2 jokers = 54 cards with value terms.
The standard cards for international poker.
The values count from Ace, 2, 3, 4, 5, 6, 7, 8, 9, 10, Jack, Queen, King.
Language version: EN / DE
Format: 63 x 88 mm
Backside: bright
Suits: Hearts, Spades, Diamonds, Clubs
Backside: bright
Colors: hearts, spades, diamonds, clubs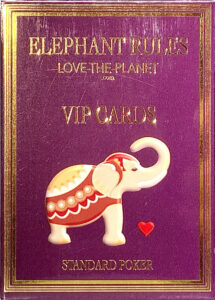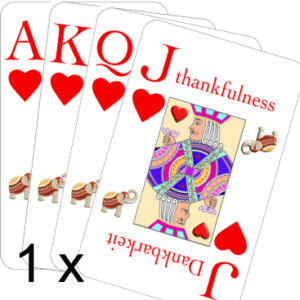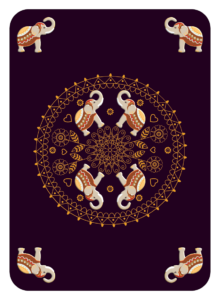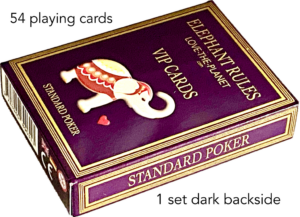 LOVE-THE_PLANET.com is an initiative to talk about the values that make us as a society and are important. We selected 54 values and characteristics from a variety of terms and combined them with international playing cards. Voilà the VIP cards were born. Give away values in the circle of your friends and business partners. With each deck of cards you have the opportunity to change (your) world. Maybe make it a little warmer and more connected, or heartier, or better, or …
Join in! Give away a small BOX "Full VALUE". On each card is a value term in two languages.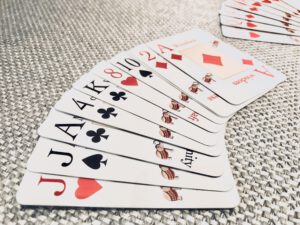 appreciation, benevolence, care, clarity, comfort, compassion, contentment, courage, creativity, enthusiasm, equality, fairness, faith, freedom of speech, freedom, friendship, harmony, healing, health, helpfulness, honesty, hope, human dignity, humor, I am, independence, insight, joy, justness, love, loyalty, luck, mindfulness, openness, peace, politeness, reliability, respect, responsibility, safety, self-determination, self-discipline, sense of honor, sexuality, simplicity, solidarity, success, tenderness, thankfulness, tolerance, trust, truth, understanding, wisdom.